Eco Sciences™ ECODROPS™ Relief is vegan, gluten-free, and non-GMO. It comprises of a premium, full spectrum hemp oil extract that contains naturally occuring phytocannabinoids such as cannabidiol (CBD), cannabichromene (CBC), and cannabidivarin (CBDV), as well as a mix of terpenes and MCT oil. Each 30 mL bottle has around 9,000mg of full spectrum hemp extract, which includes about 1,500-1,700mg of CBD. Each batch of hemp extract is lab tested for quality assurance.
Ingredients:
Full Spectrum Hemp Extract, Fractionated Coconut Oil
Crafted Terpene Blend:
alpha-Pinene, beta-Caryophyllene, beta-Pinene, delta-3-Carene, Eucalyptol, Geraniol, Humulene, Limonene, Linalool, Myrcene, Nerolidol, Terpineol
Also Contains:
Naturally occuring Vitamin E, Fatty Acids, Omega-3, Omega-6, Terpenes
Additional information
| | |
| --- | --- |
| Weight | 0.2 lbs |
| Dimensions | 1.25 × 1.25 × 4 in |
| Size | 30ml |
| Flavor | Natural |
| Form | Full Spectrum |
| Info | Vegan |
| CBD | 1500mg |
| Hemp Extract | 9000mg |
| Terpene Blend | Relief & Recover |
| Notice | Under 0.3 THC |
| Suggested Use | 3-10 Drops under tongue as needed |
| Brand | Eco Sciences |
| GTIN | 853415003100 |
Where to start & how to choose?
Here's the difference between CBD product categories. Learn how to choose the best product type for your needs.
Some CBD doesn't work. Learn why with the basics.
There is a massive difference between full spectrum hemp oil and cbd isolate.
Product info & 3rd party lab results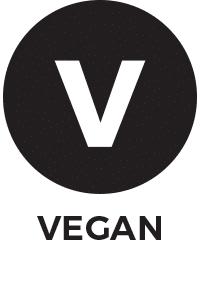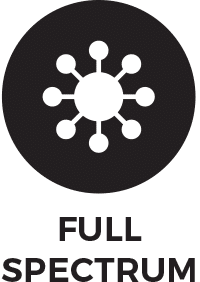 How to use?
Sublingual, meaning under tongue, is the most suggested use for hemp oil drops. Everyone's dose can vary so we recommend to start small and increase as needed.
There are 3 application options:

Drip under tongue

Cook into recipes

Add to drinks
How much to take?
We cannot make specific serving recommendations because everyone has a different body chemistry, size and metabolisms. There's not a perfect serving dosage that fits everyone. Start low and increase as needed.
Suggested Use:
Regular = 1/4 Dropper

Extra = 1/2 Dropper
Maximum = 3/4 Dropper
How much CBD?
1,500mg per bottle | 25mg per average serving
How much hemp extract?
9,000mg per bottle | 150mg per average serving